Why Intuity?
A team of telecommunication
experts ready to help you
If you're looking for an efficient and reliable SIP Trunking solution to keep your business connected, then Intuity is the perfect choice. We offer superior quality and stability when it comes to providing a secure connection. This ensures your calls and data won't be interrupted or dropped. With our SIP Trunking service, you can enjoy access to voice calls, text messages, video conferencing, and other services without any downtime. Plus, our SIP Trunking solutions are designed with advanced security protocols to keep your data safe and secure from malicious attacks. And if that wasn't enough, our rates are highly competitive, so you get the best value for your money.
99.9%
Uptime on all systems
10,000+
Customers nationwide
Why Intuity?
We're here to manage everything
for you so you can focus on your
company
Remote and on-site support
At Intuity, we offer comprehensive remote and on-site support for a variety of industries. We understand the unique needs of each business, and our team of experienced professionals are here to provide custom solutions for any challenge.
Scale up or down easily
With Intuity SIP Trunking, you can quickly and easily increase the number of concurrent calls your business can handle without having to invest in additional hardware or software systems.
Multi Industry Experience
We have a wealth of multi-industry experience that allows us to provide our clients with the best solutions for their individual needs. We have worked on projects ranging from healthcare, finance, retail and manufacturing, to hospitality, education and government.
Reduced Costs
SIP Trunking offers businesses a cost-effective solution that can save you money in more ways than one. With our SIP Trunking services, you can make and receive calls over the internet instead of traditional telephone lines. This means that, for example, you can make long-distance and international calls at a fraction of the cost compared to traditional phone systems.
Consolidated Services
SIP Trunking merges your existing voice and data networks into a single network, delivering high-quality communications, usually with substantial cost savings. Adding SIP is a great option for businesses currently using non-IP or digital PBX systems because it leverages your existing infrastructure.
Safe and Secure Date Storage
Our SIP Trunking solutions provide organizations with secure and reliable communications over the public telephone network (PSTN). It uses an advanced protocol that ensures end-to-end encryption and authentication of all data packets. This means that no unauthorized user can access or modify any of the transmitted data, making it a secure solution for businesses.
Hear from our clients
Helping companies save money and increase efficiency
The team at Intuity went above and beyond to make sure our installation was successful. They provided constant communication throughout the process, while also demonstrating an unparalleled level of expertise.
I have been using telecommunications services from Intuity for several years now and I can honestly say that my overall experience has been excellent. Their services are reliable, affordable and their customer service is prompt and helpful.
We are incredibly pleased with the exceptional service and expertise that Intuity provided. Their deep understanding of our needs enabled us to complete our SIP conversion from legacy PRI on schedule and on budget. We highly recommend their services as they went above and beyond expectations.
Intuity's customer relations and VoIP products are second to none. Intuity is an excellent choice for anyone looking for reliable and secure telecommunications services, no matter the size and scope of the project.

Intuity's understanding of VoIP and the regulatory requirements of an education system that comes with it are unequalled. Their team understands the importance of reliable communications and they strive to provide a smooth and personalized experience every time.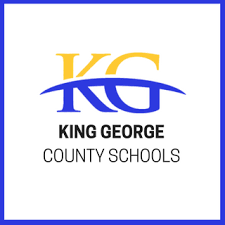 Intuity offers a variety of plans that make it easy for us to stay connected no matter the size of the project. Their plans are flexible and can be tailored to our specific needs, allowing us to get only what we need, when we need it.
Contact our team
Work with an experienced partner to improve your communication system
Our services are tailored to meet the needs of each customer, and our knowledgeable staff is always available to assist with any questions or concerns. To request a quote, please click the button below.