SIP Trunking Services
Manage your telecommunications
on one flexible network
SIP Trunking is a technology that allows businesses to make and receive phone calls over the internet, using Voice over Internet Protocol (VoIP). This enables organizations to communicate more efficiently and cost-effectively with customers, partners, and employees. With SIP Trunking, businesses can benefit from features such as scalability, flexibility of usage, cost savings on long distance calls and improved performance across multiple locations. Additionally, since it's based on VoIP technology it provides better audio quality compared to traditional phone lines.
Why implement SIP trunking?
Meet all your telecommunication
needs with a flexible platform
Auto Attendant
An auto attendant acts as an automated receptionist that greets callers, collects data, and routes them to the appropriate extension. It can reduce costs and save time by providing a hands-free method for managing incoming calls.
Voicemail to Email
Voicemail to email is a powerful and convenient telecommunication feature that allows users to forward their voicemails as emails. This feature greatly improves the user experience by allowing them to receive, manage and store messages in a single, unified inbox.
Call Queuing
Call queuing is an invaluable asset for businesses of any size. It allows companies to manage and efficiently handle incoming calls, ensuring customers can reach the right people quickly and easily. In addition to making sure customer expectations are met, call queuing also helps streamline operations, reduce hold times, and enable effective communication between team members.
Unlimited Calling
SIP Trunking allows users to place as many outgoing calls as they want without worry about high phone bills. With unlimited calling, there are no hidden fees and no worries about exceeding a plan's minute limit. Instead, users pay a flat rate for the service.
Hear from our clients
Helping companies save money and increase efficiency
The team at Intuity went above and beyond to make sure our installation was successful. They provided constant communication throughout the process, while also demonstrating an unparalleled level of expertise.
I have been using telecommunications services from Intuity for several years now and I can honestly say that my overall experience has been excellent. Their services are reliable, affordable and their customer service is prompt and helpful.
We are incredibly pleased with the exceptional service and expertise that Intuity provided. Their deep understanding of our needs enabled us to complete our SIP conversion from legacy PRI on schedule and on budget. We highly recommend their services as they went above and beyond expectations.
Intuity's customer relations and VoIP products are second to none. Intuity is an excellent choice for anyone looking for reliable and secure telecommunications services, no matter the size and scope of the project.

Intuity's understanding of VoIP and the regulatory requirements of an education system that comes with it are unequalled. Their team understands the importance of reliable communications and they strive to provide a smooth and personalized experience every time.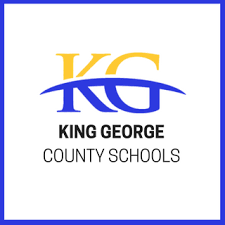 Intuity offers a variety of plans that make it easy for us to stay connected no matter the size of the project. Their plans are flexible and can be tailored to our specific needs, allowing us to get only what we need, when we need it.
Learn about our process
Stay ahead of the curve and improve
your communication solutions today
By leveraging SIP Trunking, organizations can not only stay ahead of the competition but also foster better collaboration internally and externally. See how it works below.
Frequently asked questions
Get started today
Implement an efficient solution that can grow as you do
Switching to SIP Trunking is an excellent choice for businesses who want to maximize savings without sacrificing quality or reliability when it comes to their telecommunication needs. To find out more, please request a quote below.