Talkdesk Contact
Center Solutions
A complete set of integrated
CX applications
From growing businesses to complex enterprises, Talkdesk Solutions are affordable for organizations of all types. Regardless of whether you are a commercial enterprise or a non-profit, Talkdesk can provide leading technology delivered in flexible tools, high reliability, white-glove support, and endless scalability.
Why Talkdesk?
With Talkdesk, you have absolute control to build the solution that is best for your organization. Regardless of whether your operation is sales, service, or support, Talkdesk understands that all organizations have unique needs.
Self-Service Experience
Voice Virtual Agent
Digital Virtual Agent
Self-Service Authentication
Workforce Engagement
Workforce Management
Interaction Recording
Quality Management
AI-automated QM Assistance
Agent Coaching & Performance
Knowledge Management
Workforce Compliance & Monitoring
Omnichannel Engagement
Voice Engagement
Digital Engagement
Orchestration & Routing
Outbound Engagement
Agent Workspace & Mobile App
Agent Assistance
Omnichannel Feedback
Employee Collaboration
Business Phone System
Plug & Play Communications
Customer Experience Analytics
Real-time Dashboards
Business Intelligence
Interaction Analytics & Sentiment
Real-time Sensors & Automations
Hear from our clients
Helping companies save money and increase efficiency
The team at Intuity went above and beyond to make sure our installation was successful. They provided constant communication throughout the process, while also demonstrating an unparalleled level of expertise.
I have been using telecommunications services from Intuity for several years now and I can honestly say that my overall experience has been excellent. Their services are reliable, affordable and their customer service is prompt and helpful.
We are incredibly pleased with the exceptional service and expertise that Intuity provided. Their deep understanding of our needs enabled us to complete our SIP conversion from legacy PRI on schedule and on budget. We highly recommend their services as they went above and beyond expectations.
Intuity's customer relations and VoIP products are second to none. Intuity is an excellent choice for anyone looking for reliable and secure telecommunications services, no matter the size and scope of the project.

Intuity's understanding of VoIP and the regulatory requirements of an education system that comes with it are unequalled. Their team understands the importance of reliable communications and they strive to provide a smooth and personalized experience every time.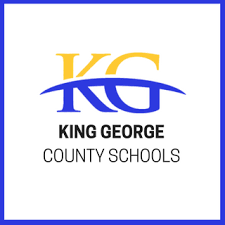 Intuity offers a variety of plans that make it easy for us to stay connected no matter the size of the project. Their plans are flexible and can be tailored to our specific needs, allowing us to get only what we need, when we need it.
Contact our team
Work with an experienced partner to improve your communication system
Our services are tailored to meet the needs of each customer, and our knowledgeable staff is always available to assist with any questions or concerns. To request a quote, please click the button below.