YOUR ONE-STOP SHOP FOR RELIABLE SIP TRUNKING AND SECURE VOIP SOLUTIONS
We offer custom cloud-based telecommunication
services for commercial businesses and government
It's time to improve
your communication
system
Stay ahead of the curve with cloud-based telecommunication services
Every business strives to implement a customer-first approach to marketing, communications, and operations. Today that means going to the channels your clients use for calling, conferencing, and messaging. Features like auto-attendant or virtual receptionist allow companies to connect clients with the right team member instantly. It doesn't matter if your staff shares an office or works remotely, your clients can get ahold of who they need on the first ring. Our services offer a flexible, cost-friendly solution that meets all compliance regulations.
SIP Trunking
Merge all of your existing voice lines into a single secure voice network
SIP Trunking delivers high quality communications with a single design that can scale with your company. Unlike analog or digital lines, SIP Trunking has built in redundancy for reliable, consistent service that keeps you connected at all times.
VoIP Solutions
Update your telecommunication system to be fully cloud-based
with a customized VoIP solution
Shift your telecommunication system to be fully cloud-based with a customized VoIP solution.
With a simple setup and ongoing support from our team of experts, you can focus on serving your customers and scaling your business.
FedRAMP
Keep your data secure with FedRAMP-authorized services
Cybersecurity is a growing concern for many companies, especially in government
agencies.
Maintain the security of you and your customer's data with authorized FedRAMP
communication solutions.
Hear from our clients
Helping companies save money and increase efficiency
The team at Intuity went above and beyond to make sure our installation was successful. They provided constant communication throughout the process, while also demonstrating an unparalleled level of expertise.
I have been using telecommunications services from Intuity for several years now and I can honestly say that my overall experience has been excellent. Their services are reliable, affordable and their customer service is prompt and helpful.
We are incredibly pleased with the exceptional service and expertise that Intuity provided. Their deep understanding of our needs enabled us to complete our SIP conversion from legacy PRI on schedule and on budget. We highly recommend their services as they went above and beyond expectations.
Intuity's customer relations and VoIP products are second to none. Intuity is an excellent choice for anyone looking for reliable and secure telecommunications services, no matter the size and scope of the project.

Intuity's understanding of VoIP and the regulatory requirements of an education system that comes with it are unequalled. Their team understands the importance of reliable communications and they strive to provide a smooth and personalized experience every time.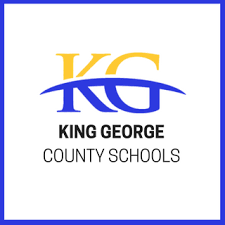 Intuity offers a variety of plans that make it easy for us to stay connected no matter the size of the project. Their plans are flexible and can be tailored to our specific needs, allowing us to get only what we need, when we need it.
Why Intuity?
Your partner for all
telecommunication solutions
01
Scalable
You only pay for what you need and can quickly scale up and down as needed
02
Reliable
We have 99% uptime and built-in redundancy so you stay connected at all times
03
Compliant
Have the right systems in place when analog phones can't be implemented
04
Worldwide Coverage
Make unlimited local and long-distance calls without worrying about the cost
Our clients
Providing solutions for small, medium, and large businesses nationwide
Contact us
We want to you operate as efficiently and cost-effectively as possible
We will always listen to you so that we can effectively meet your needs. Our process is flexible and can grow and change as you do.